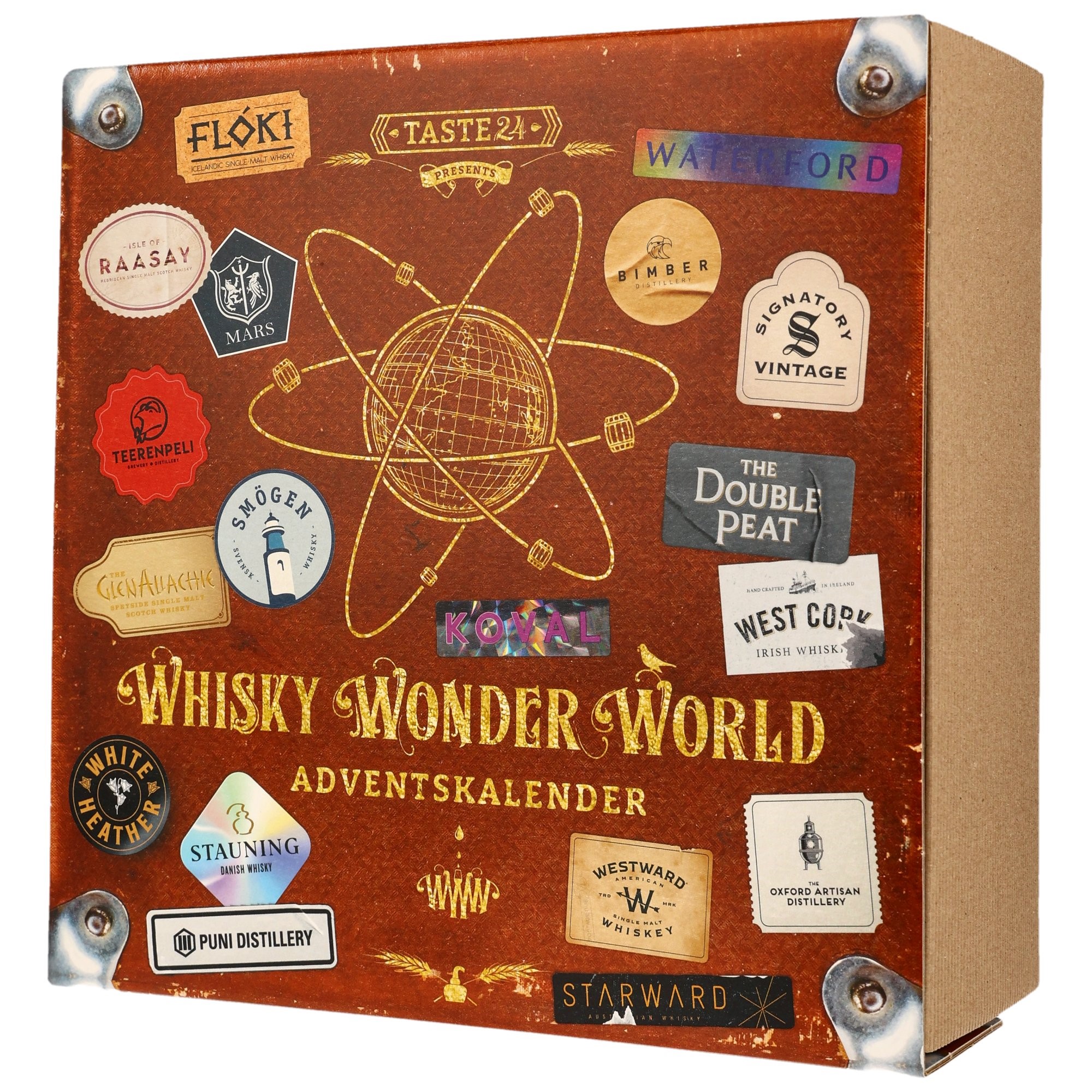 Whisky Wolder World - der Whisky Adventskalender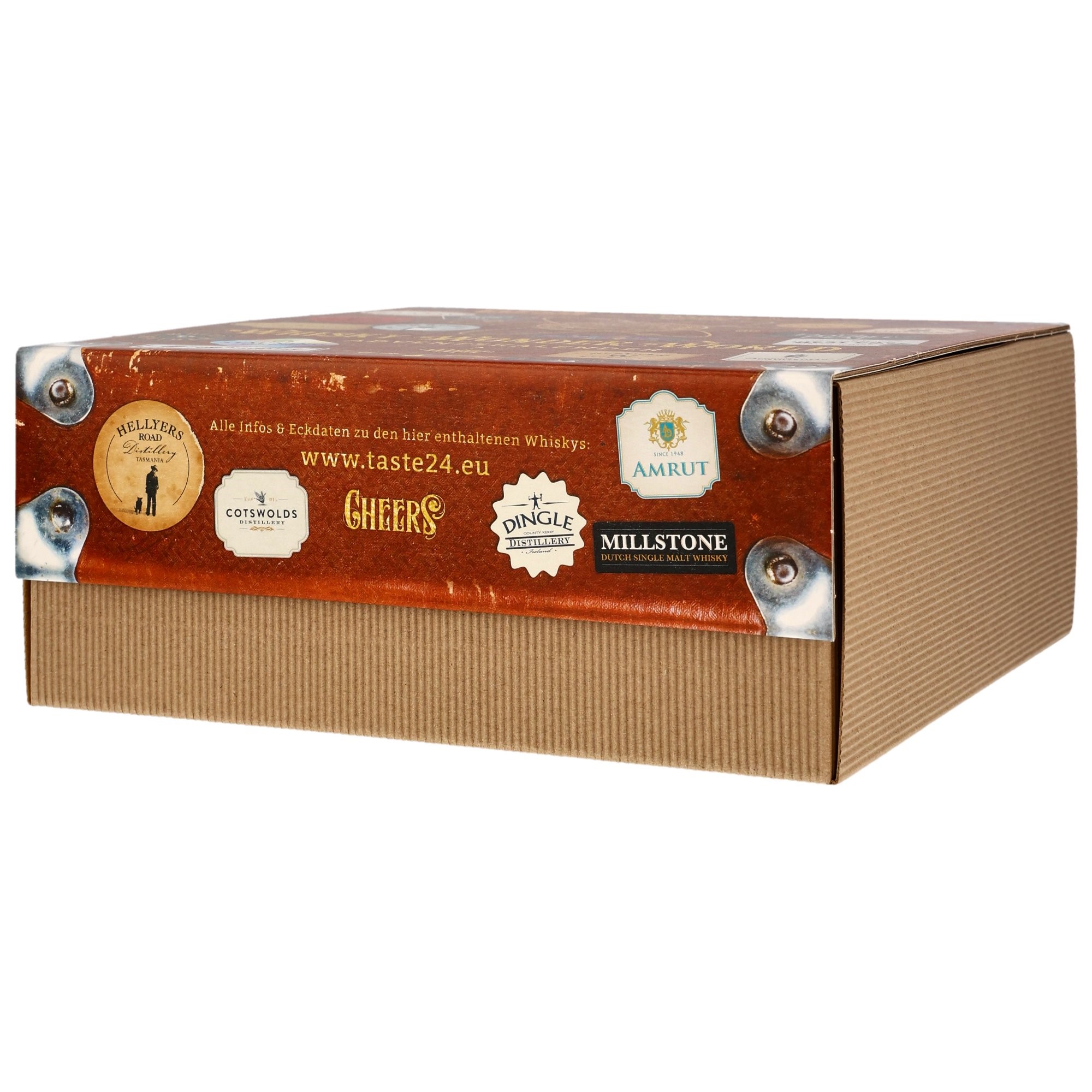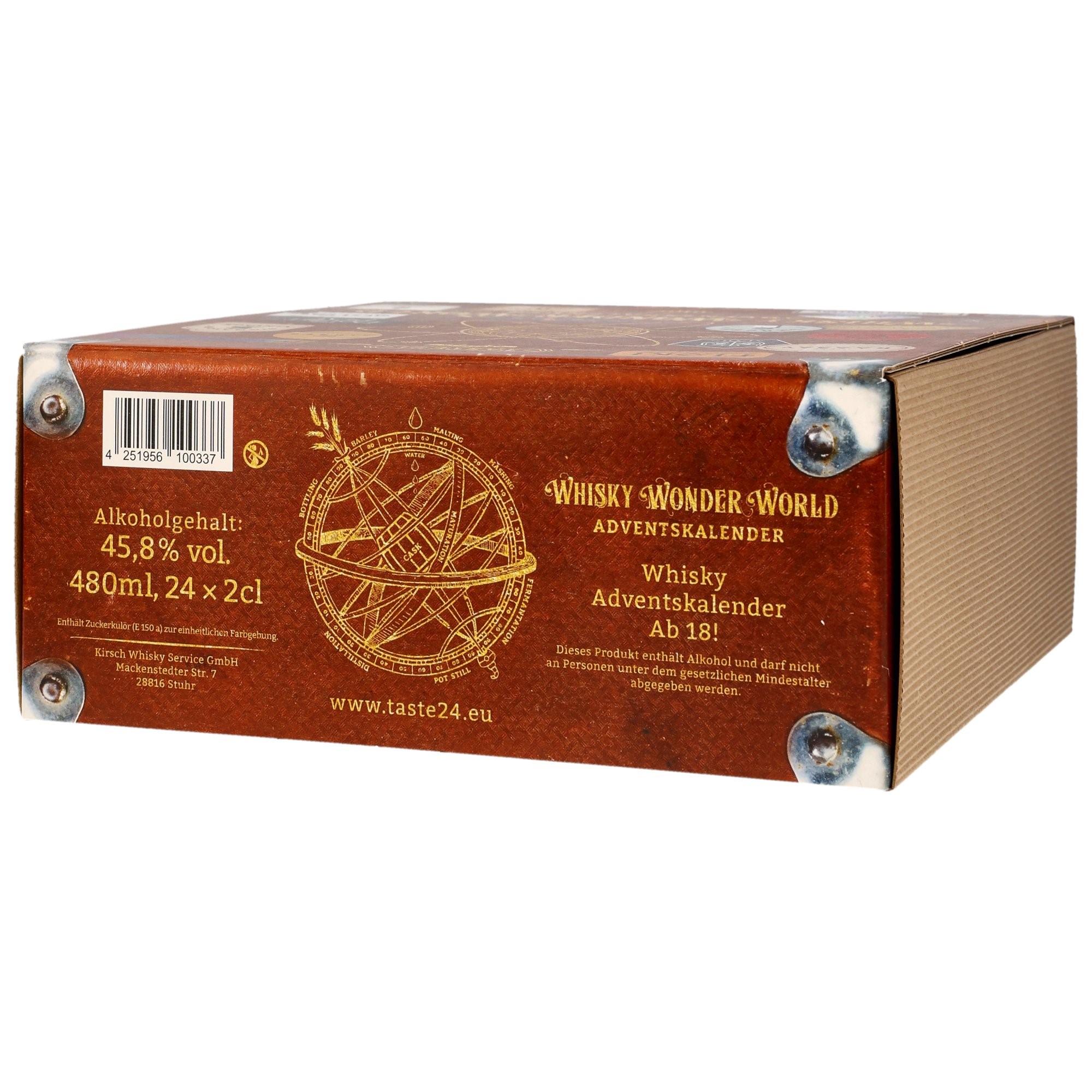 Whisky Wonder World - der Whisky Adventskalender


24 x 0,02L (0,48L)/44,9%


Ausverkauft!





Wovon träumen Whisky-Liebhaber in der Vorweihnachtszeit? Von "Walking in a whisky wonderland", "rocking around the whisky tree" oder vielleicht "white whisky"? Was es auch ist: Der Whisky Wonder World Adventskalender macht es dieses Jahr möglich. Der Kalender ist von winterlichen Song-Klassikern inspiriert worden, in denen die Vorfreude auf Whisky-Überraschungen anklingelingelingt. Die kompakte Box im quadratischen Format ist aus stabiler Kartonage gefertigt und mit einem Magnetverschluss ausgestattet, sodass alle der in einzelnen Schachteln verpackten Advents-Drams gesichert sind.

Die 24 Fläschchen im Whisky Wonder World Adventskalender enthalten je 2 cl von Whisky-Klassikern bis Single-Malt-Highlights aus vielen Ländern. Welche genau, können Sie der nachfolgenden Auflistung in alphabetischer Reihenfolge entnehmen:


1770 Glasgow Single Malt Scotch 2019 Release – Lim. Edition
Amrut Indian Single Malt – Raj Igala
Ballechin – Heavily Peated 10 y. o.
Berry Bros. & Rudd Blended Malt Scotch – Sherry Cask Matured
Black Bull 100 Proof – Kyloe
Cotswolds English Single Malt Whisky – 2015 Odyssey Barley – Small Batch
Darkness Single Malt Scotch 8 y. o. – Sherry Cask Finish
Dingle Distillery Single Malt Irish Whiskey – Batch No. 5
Duncan Taylor Battlehill – Glen Moray 2009 9 y. o.
Dunedin Double Wood 18 y. o. – New Zealand Whisky
Edradour 10 y. o.
Elsburn Hercynian Single Malt – The Journey 2020
Flóki Icelandic Single Malt – Barrel 16
GlenAllchie 12 y. o.
GlenAllchie 15 y. o.
MacNair's Lum Reek Blended Malt Scotch – Peated
Mars Kasei – Japanese Blended Whisky
Port Askaig 8 y. o. - Heavily Peated Islay Single Malt
Puni Italian Malt Whisky – Marsala Edition
Raasay While We Wait – Last Orders
Signatory Vintage – Caol Ila 9 y. o. – Small Batch Edition #7
Signatory Vintage – Strathmill Distillery 10 y. o.
Stauning Danish Whisky – RYE
West Cork Single Malt Irish Whiskey – Calvados Cask Finished – Small Batch
Außerdem ist ein Original Glenallachie Tasting Glas im Set enthalten!

Damit Whisky-Fans auch in den Genuss von Hintergrundinfos zu den einzelnen Abfüllungen kommen, wird ab 01. Dezember 2020 unter taste24.eu/ zudem eine Online-Version des Kalenders freigeschaltet. Türchen für Türchen kann man dort mehr aus der Welt dieser Abfüllungen erfahren.